Find a low fuel price and lock it in with the 7-Eleven Fuel App. The days of driving around are over. This app lets you lock in our best local fuel price wherever, whenever you like. And that price is good for 7 days at any 7-Eleven Fuel Store across Australia. Now that's a Good Call.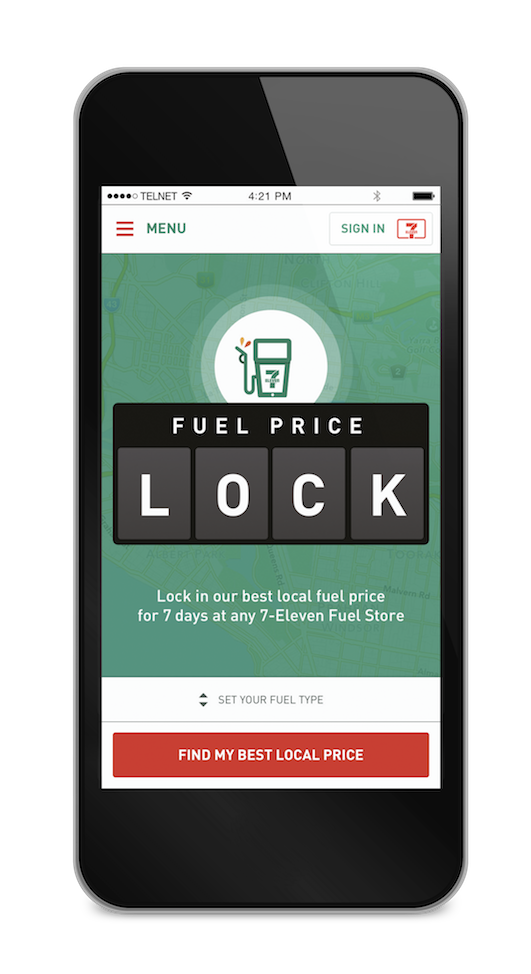 HERE'S HOW IT WORKS:
Step 1
Choose Your Fuel Type
Select the type of fuel you want to purchase.
Step 2
Find the Best Local Fuel Price
Search 7-Eleven Fuel Stores in your area to find our best local price on Mobil quality fuel.
Step 3
Get the Card
Register for a 7-Eleven Card and load it up. You'll need it to lock in that low price.
Step 4
Lock It In
Select your litres and lock in that low price. You can only lock in as much fuel as there is money on your 7-Eleven Card.
That's it. You're good to go.
Simply scan your fuel voucher at the counter to redeem your locked-in price within 7 days at any 7-Eleven Fuel Store.
Our Low Price Lock Guarantee
If the price at the bowser goes lower than your locked in price, don't sweat it. You'll only pay the lowest price on the day you fill up.
Android Store:
https://play.google.com/store/apps/details?id=au.com.fuel7eleven&hl=en
iOS Store:
https://itunes.apple.com/au/app/7-eleven-fuel/id1032594453?mt=8