WhatsApp for iOS has issued a new update, which adds up some more additional features to its iPhone application in the App Store, which also includes redesigned settings menu and more.
The new change in WhatsApp for iOS  is updated with extended support for 3D Touch on the iPhone 6s and iPhone 6s Plus along with Peek and Pop gestures support, which is used for previewing chats without actually opening the chats.
Peek and Pop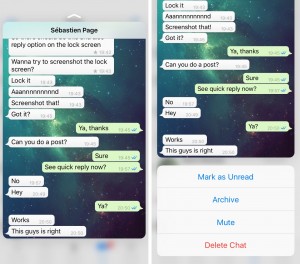 Pressing hard on a conversation in the list will now allow you to quickly 'Peek' into a conversation to preview its contents just like you would Peek into a image and if you swipe upward, you can be able to access additional options such as 'Mark as unread', 'Mute', 'Archive Chat', and 'Delete Chat'. And to open the chat message full screen, you just need to press a little more harder.
Revamped Settings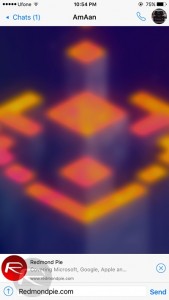 Another additional is the Revamped settings interface, which is now featured with colorful icons like Apple's Settings app, which makes much easier to identify an option.
Starred Messages Option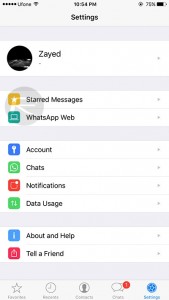 It adds up Starred messages option in the settings menu, which helps you to 'star' all your favorite messages, which will be grouped in a separate window, so that you do not have to search for a particular message through a very long conversation. To 'star' a message, you just need to tap and hold the message in the chat interface and then tap the star option.
Rich Link Previews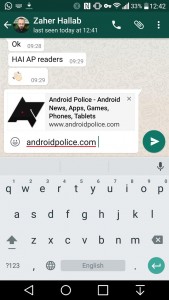 Another feature is that URLs shared in the messages adds rich inline previews to carry a preview or snippet of the webpage and you can also able to remove the rich preview if you wish to remove it before sending a link to a contact.