Soon after the launch of iphone 6s and iphone 6s plus, Apple introduces its new watch in India ahead of Diwali, starts at Rs 30,900. Apple Watch is available in different combinations and in two different sizes of 38 mm and 42 mm. It reaches India pre-loaded with watch OS 2 and boasts of 1,300 native apps.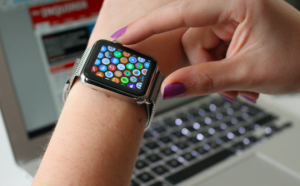 The variant colors of Apple smart watches are Gold, Rose Gold, Space Gray, Silver Anodized Aluminum, polished Silver or Black stainless steel externals. There is also 18-Karat Rose Gold and Yellow Gold option watches are available for those who expects little more on the hardware part. These smart watches are officially available for sale from 6-11-2015 through Apple's retail channels across the country.
The starting price of the Silver Aluminium Case watch and White Sport Band is Rs 30,900 for the 38 mm and  34,900 for the 42 mm. It is Rs 48,900 for the 38 mm and Rs 52,900 for the 42 mm Stainless Steel Case respectively, with stunning White Sport Band.
The praise raises for those who are interested in a bit more exclusive cases in the stainless steel Link Bracelet, which goes up to Rs 95,900. And those who wanted to go for the the Classic Buckle leather strap following two colors, the cost is further increases to 60,900. And additionally, there is a red colored sport band is also in range to grab.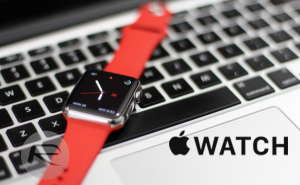 The exorbitant Apple watch edition for the 38 mm Rose Gold model starts at Rs 8.2 lakhs (0.82 million) and costs Rs 9.9 lakhs (0.99 million) for the 42 mm model. It has not been launched in the country for now.